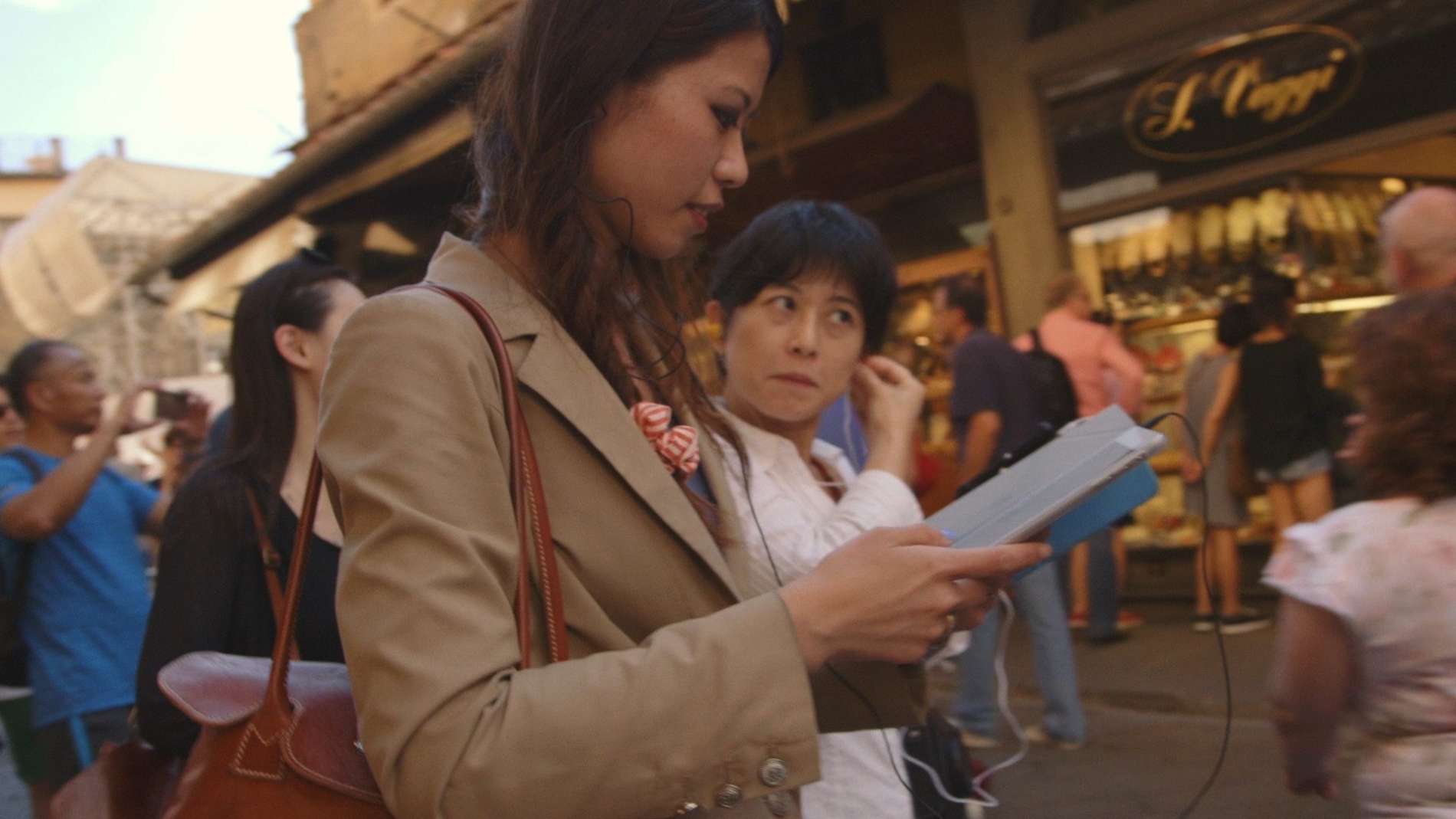 The Client Brief
History and future collided in this short film for The University of Exeter, College of Humanities. They were using modern technology to reveal the secrets of the past, in this case exposing the hidden ancient architecture of Florence and uncovering the lives of people who lived there.
Using a smartphone app, you can take a tour of Florence guided by Giovanni the Wool Worker, a character from the 15th Century.
The College of Humanities wanted the new app to reach the wider academic community and also promote awareness of it among the public.  Our brief was to deliver a short documentary on the Hidden Florence project as well as a promo video for the tour guide app.
Our challenge was to create a film that captivated two audiences – academics and the general public.  Each group might have different levels of knowledge about historic Florence.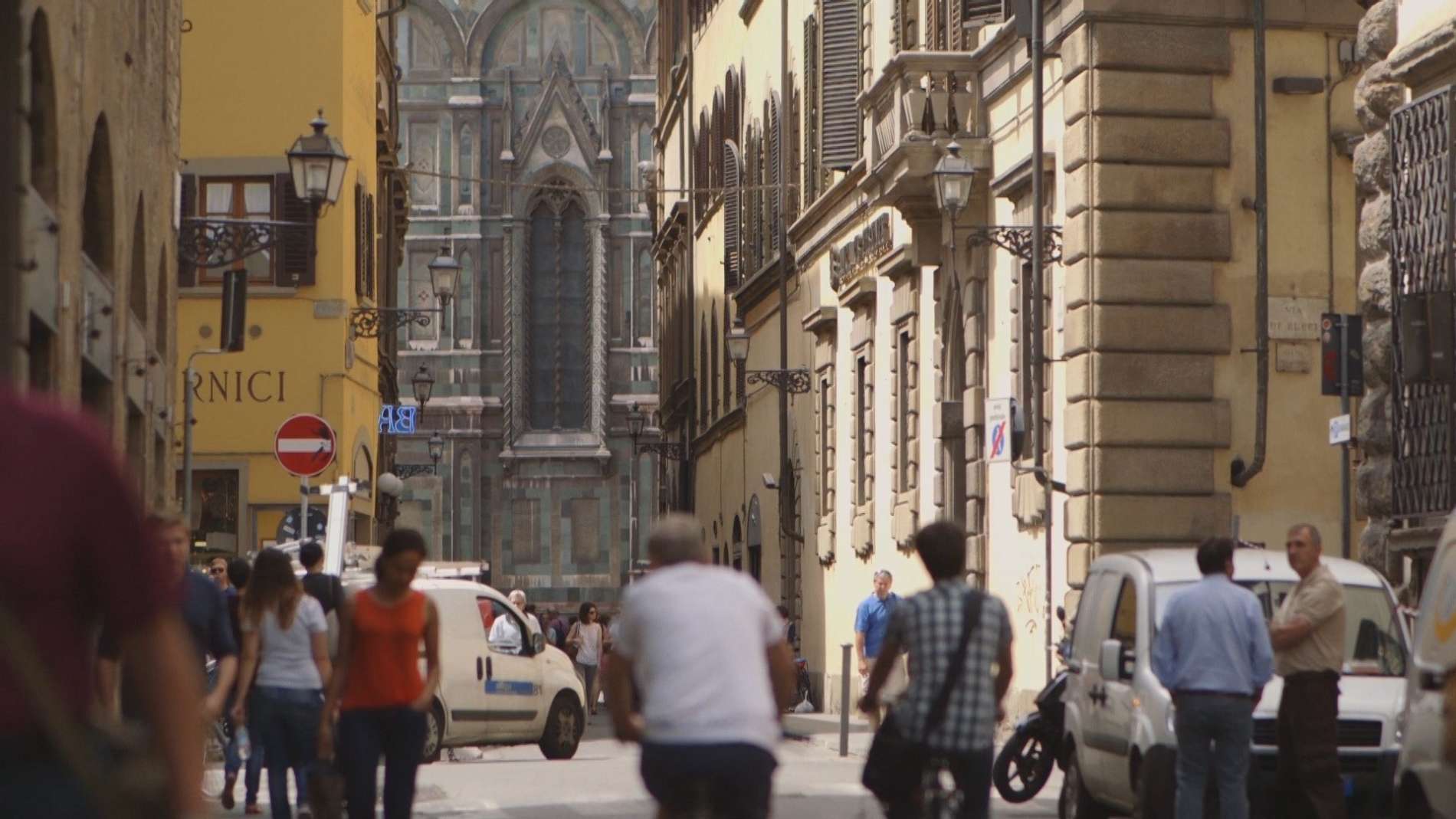 Our Filming Approach
We were excited to film in the amazing city of Florence. Apart from sampling as many Neapolitan pizzas as possible, it was the perfect opportunity to immerse ourselves in the project in order to fully understand what needed to be communicated to the two audiences.
We travelled with minimal film kit so we could easily navigate the city. Cars are not allowed in the centre so everything needed to be easily carried by hand. This meant we could get up close and personal to our subjects and the architecture so the audience felt like they were there with us.
We focused on narrative shots that showed the beauty of the incredible locations as well as showing people using the app and interviewing the academics who designed it in order to present the human story.
Although we rarely fly, when we do we offset the carbon emissions from our flight through donations to My Climate
The Results
We were delighted that the main documentary and app promo video successfully helped secure further funding for the next stage of the project. We have continued to work together with the client on the next phase. The app even featured on Travel Man with Richard Ayoade – nice!
Feedback from this client:
"It has been an absolutely brilliant experience working with Ross and his team at Fresh Ground Films. The films we've had made are produced exceptionally well - great to see, and clear in communicating the work we wanted to showcase."

Chair in Art History & Visual Culture

Fabrizio Nevola| Read More
Cinematic Stories With Soul