Wondering how to make better videos from home? Improve your Zoom and connect with your audience with this quick and simple step by step guide.
Lockdown has heralded a video revolution with Zoom calls and home filming is here to stay even as restrictions loosen. Video updates for colleagues and customers add a personal reassuring touch, and consumers are now going online for solutions and shopping more than ever. It's easy to make better videos, just follow our step by step guide.
---
Let's start by getting together what you'll need.
Grab a camera

It's likely you've got a mobile phone to hand, a laptop camera, or even a digital camera that shoots video. These are all great ways get your footage, and you can do a lot with basic settings.

Get good sound

Built in mics are absolutely fine, or you can pic up a lav mic at around only £20. This will reduce background noise (neighbours' renovations, barking dogs, windy days), while your voice will be nice and clear. Good sound is one easy way to make your videos better!

Light the shot

The sun does a pretty good job if you know how to use it! Set yourself up by a window but never directly behind you – the contrast will throw you into shadow. Have the window in front of you to light your face evenly and consider investing in a ring light or aperture LED panel. This will help avoid mixing daylight with orange house lighting, creating strange tones.
---
Next, improve your videos by sorting out your setup 
Making better videos is all about good angles. To avoid strange angles (huge chins or endless foreheads), make sure you have the camera at the right height. Setting it up at or close to eye level will give you a natural angle as if your audience were with you.
If you haven't got a laptop stand, you can always prop your laptop up on books while filming. If you're using your phone (great for social media) consider a Joby Gorilla Pod with mobile adapter (sometimes sold separately). Alternatively, you can prop it on a shelf although it's a bit more fiddly. This means you will get the best shot hands free.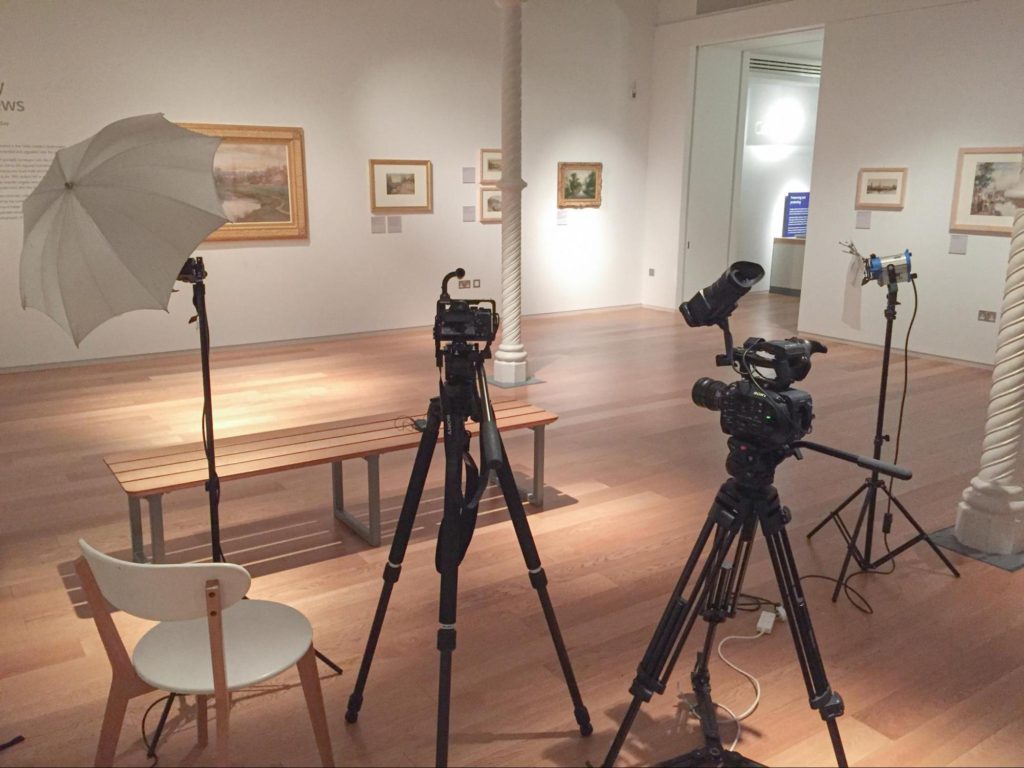 ---
Location, location, location
Experiment with location

Making better videos from home doesn't mean they need to look homemade. It's worth trying out a few different places at home to see what looks best. Choose an area with as much light in front of you as possible and try not to mix daylight with orange house lights.

Where to sit or stand

Keep a bit of space between you and the background to reduce echo, and (depending on your lens) create pleasant depth of field. A neutral, uncluttered background like a white wall is professional. You could also 'set the scene' with a bookshelf, plants or other decorations. It's best to keep it fairly simple though for the best viewing experience. Better videos doesn't have to mean complicated! If you're using a separate mic, set it up and position the camera as near to eye level as possible. Try having it at a distance that includes some space around your head and shoulders.

Prevent hard sounds

If you're filming at a desk, trying putting a cushion or pillow on top of the desk to reduce echo. You can also try to avoid rooms with lots of hard surfaces like glass or countertops.

Take it outside!

The great outdoors can be perfect for filming when the weather is nice. Try to avoid midday as the high sun causes unflattering shadows. Look for shade under a tree, and turn your back to the wind to reduce wind noise in the microphone. While you're out there, why not get some b-roll to spice up your footage! A-roll is your main footage, like shots of you talking, that tell the story. B-roll is any extra shots that add depth to your story and make it more interesting. It doesn't have to match exactly with the A-roll but even a 5 minute interview is more memorable when broken up with B-roll.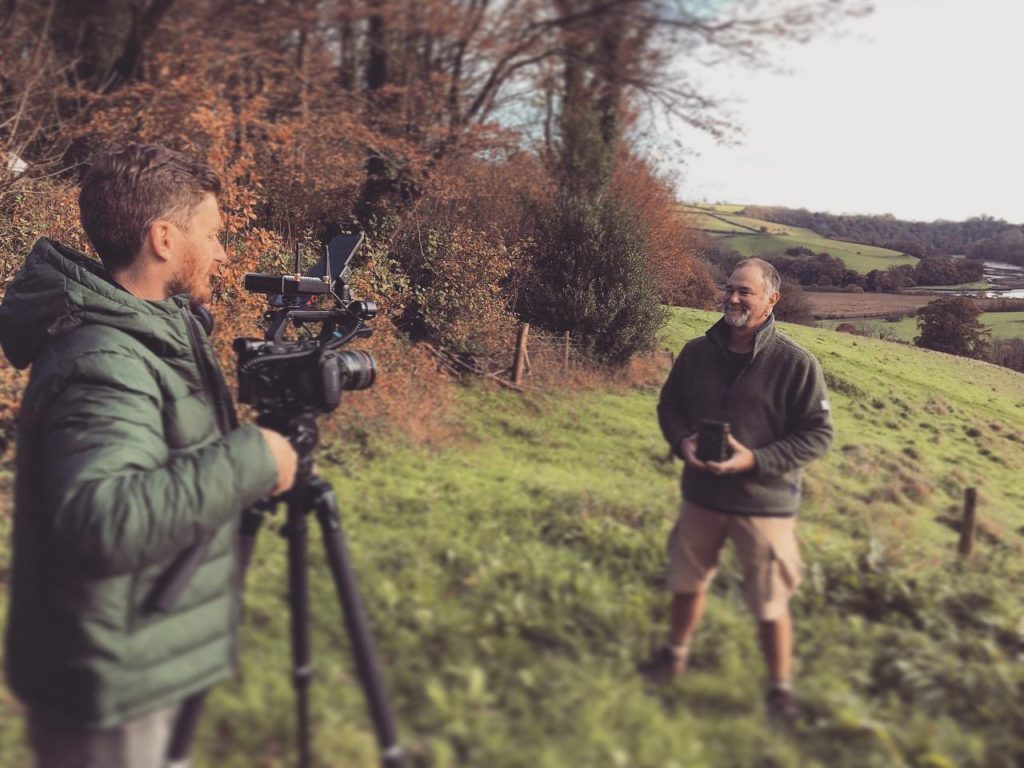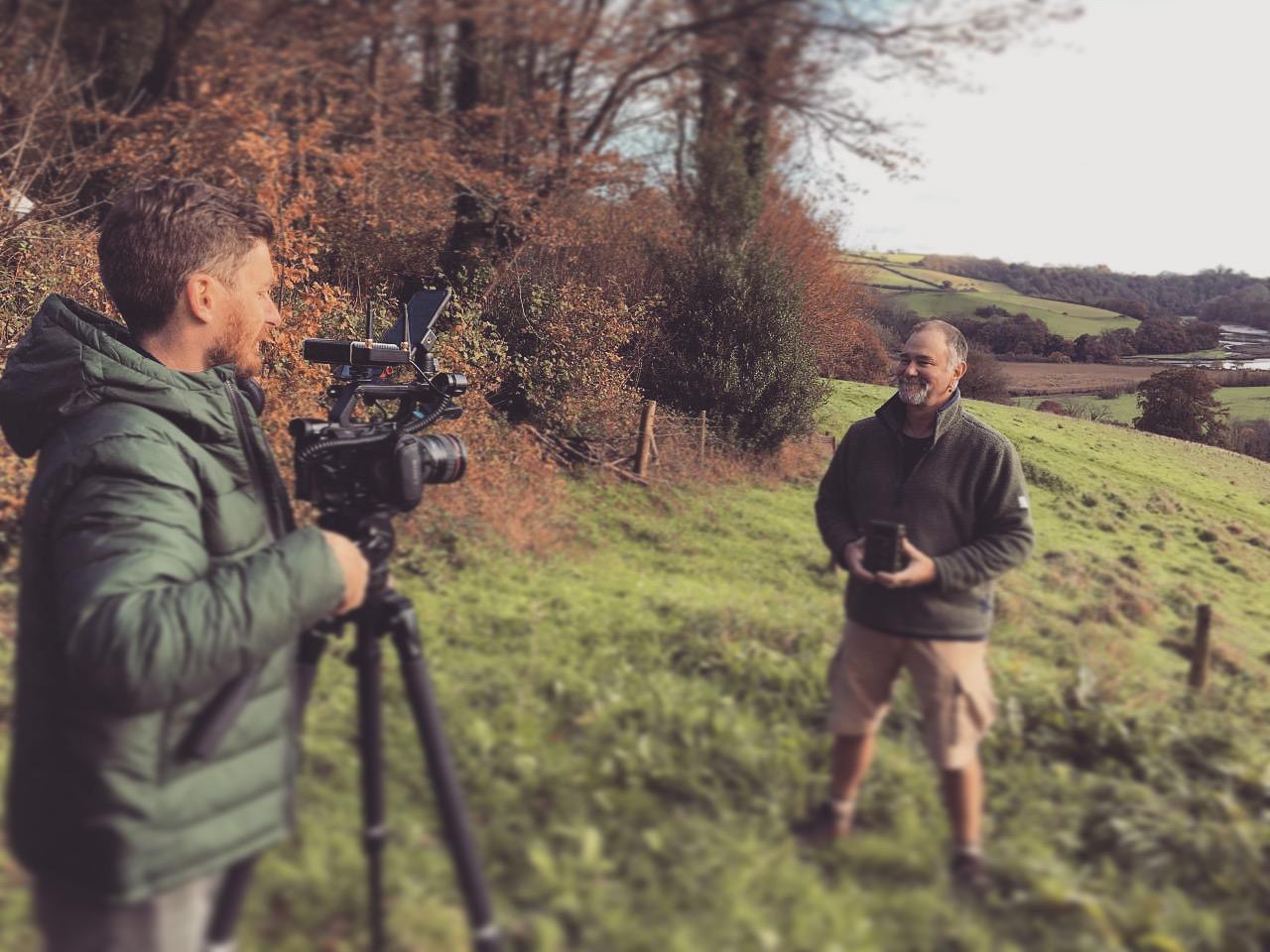 ---
And lights, camera… ACTION!
Frame the shot

It's important to think about where your video is going to end up. If it is for YouTube, Twitter or LinkedIn, set up your phone in landscape mode (16:9 ratio) or on its side so your final video doesn't end up strangely cropped. For Instagram or Facebook, portrait orientation might be better as most people use these on their phones. Portrait orientation means your video will fill more of the screen, appear more personal and keep audience attention for longer.

Zoom or Quicktime? (on computer)

You can record yourself using Zoom, but we think Quicktime delivers superior quality and user experience.

Open the QuickTime player (available on pc too). Go to File > New Screen Recording.

A new menu appears at the bottom of the screen allowing you to take a screenshot, record the whole screen, or only part. There are also options to save to which folder, set a timer, and select which mic to use.
---
And now what?
You might be ready to upload straight away, or iMovie is great to trim your film (Mac users). For pro edits, send it to us and we will work our magic. We are also happy to jump on a video call to guide you through filming – almost as good as being with you!